Organitzada per la Society for Ecological Restoration (SER), la conferència ha tingut lloc a la Universitat d'Alacant del 5 al 9 de setembre de 2022.
Allà, en el marc de la sessió Restoration measures for landscape connectivity and
implementation of Green Infrastructure, hem presentat l'article A proposal for classifying nature-based solutions, que es pot consultar a l'Abstract Book, junt amb la resta de propostes presentades.
La UICN defineix l'any 2016 les solucions basades en la natura (NBS) com aquelles accions per protegir, gestionar i restaurar de manera sostenible els ecosistemes naturals i modificats que aborden els reptes de la societat de manera eficaç i adaptativa, beneficiant alhora les persones i la natura.
Fa uns anys, arrel de la nostra activitat acadèmica, ens va sorgir la necessitat d'establir una certa proposta de classificació de les diferents NBS, seguint unes determinades normes.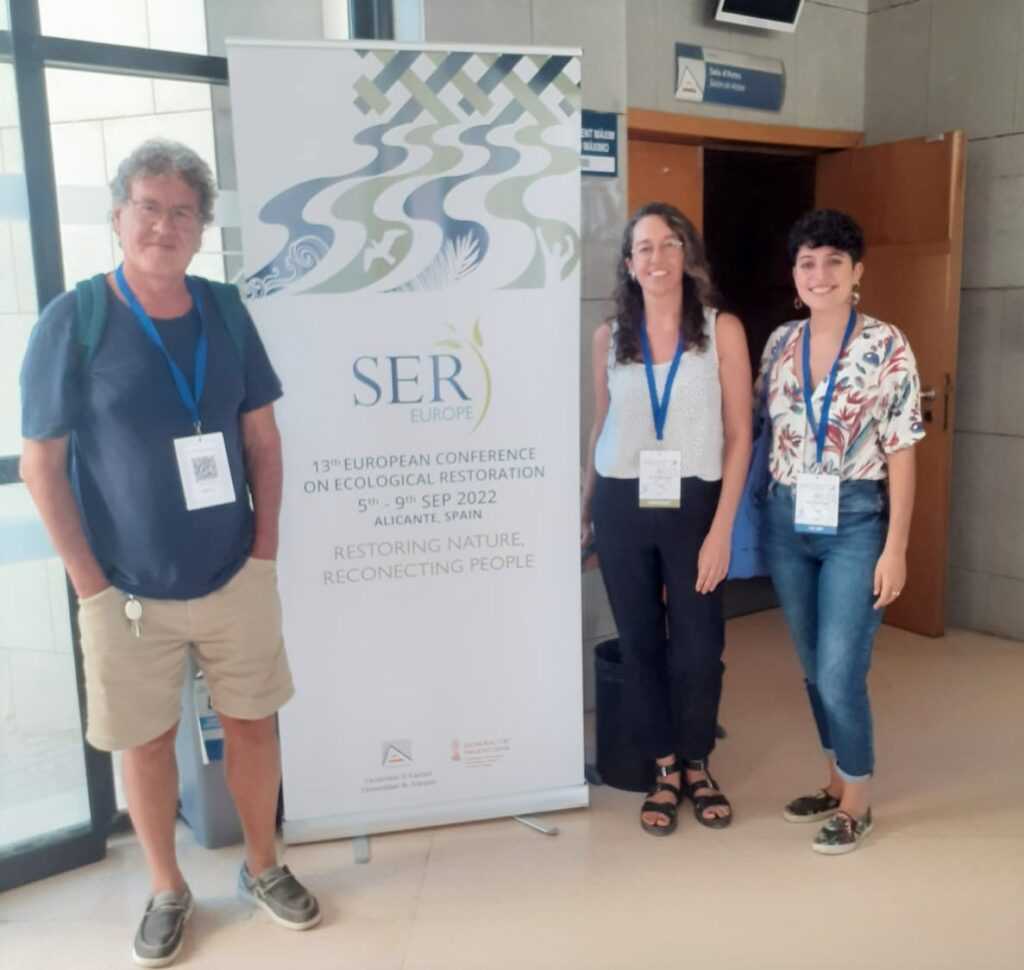 La proposta es basa en la comprensió de l'encaix quant a les característiques del territori, si es tracta d'un espai obert o d'un espai urbà, i també té en compte la magnitud de les actuacions proposades.
En aquest sentit es plantegen 3 tipologies principals de NBS:
A. NBS: Tractament i renaturalització d'espais oberts
B. NBS: Configuració del verd urbà
C. NBS: Creació de microhàbitats
A la web del Congrés es poden consultar les altres ponències i propostes presentades.